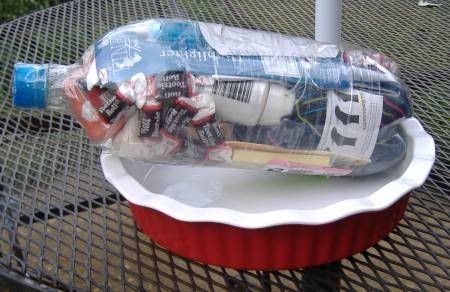 What fun to discover Cathy in Ohio's bottle arrived today! It was quite hectic at work, so this made for a very bright spot in my day! I was amazed at how much Cathy was able to stuff in this bottle. You can tell she is a "seasoned" bottle swapper!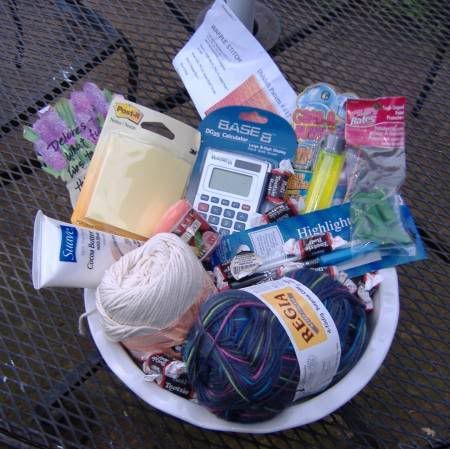 Bubbles
Calculator
Dishcloth Pattern in Waffle Stitch
Hand cream
Highlighter
Peaches 'n Cream yarn
Peach scented candle
Post It Notes
Regia yarn
Sock Shaped Point Protectors
Tootsie Rolls
I know I will enjoy using every item she so carefully placed in my bottle.
Cathy, thanks for the fun in a bottle!